QIUI Exclusive Authorization
NEW FUNCTIONS compare to 1.0:




---



1. Electro shocks -
Includes an electro shocks function within the device activated via app.
2. 3-Shock modes (Vibrate / Tremble / Sting) at your choice in the QIUI App. Shock intensity can be adjusted in each shock mode.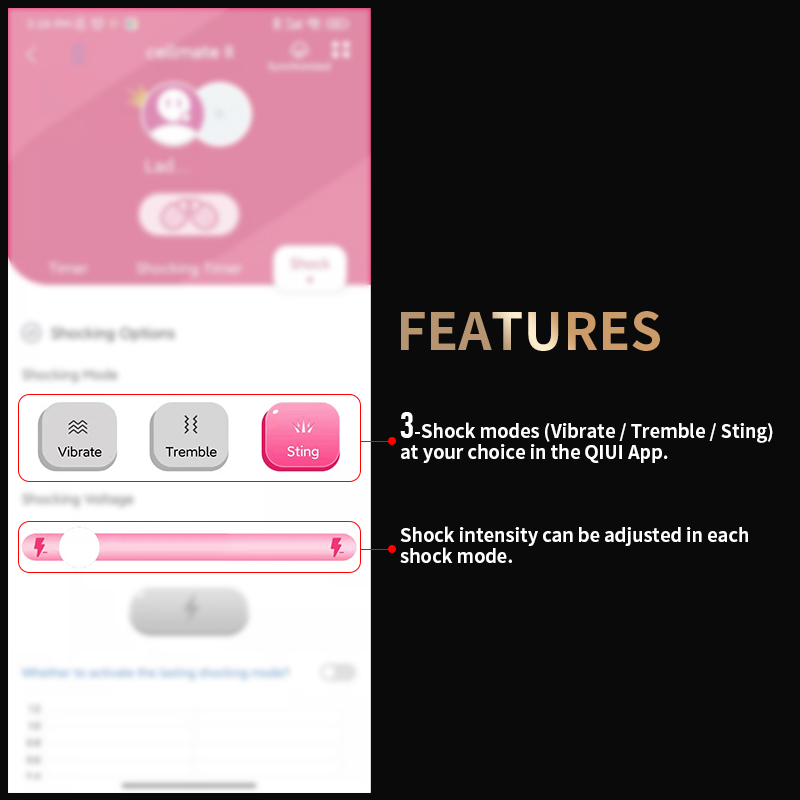 3.Timed E-stim Punishment: Set a Clock in QIUI App, When it is on time , the cock cage will e-stim him automatically.
3.Adjusting ring gap for an universal fit. 55mm alloy ring diameter with locking gaps.
4.Chargeable -Fast charging while wearing the device; Wireless Charging Mode
5. QIUI "Hardcore" Play Mode: A new function which logs you out of the app with no control over your device.
Let you still have full daily control of your sub, even when he logged out the app.
("Hardcore" Play Mode can ONLY be activated when you and your Mistress be friends more than 1 month)
QIUI CAGE FEATURES:
---
• Worldwide control via app with a keyless locking system
• 1 Mistress controls single or multiple cages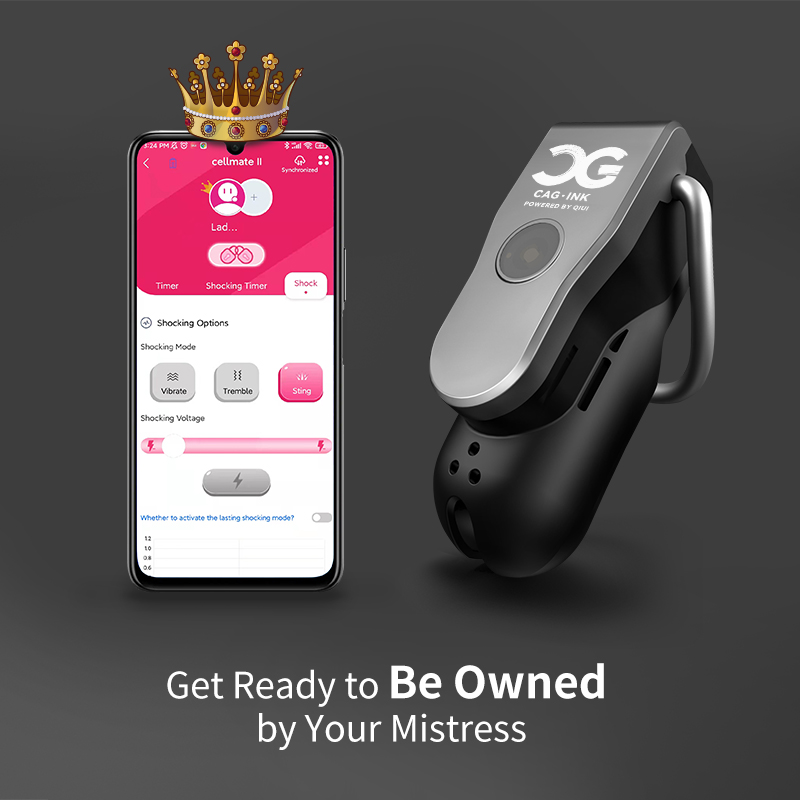 • Waterproof IPX6- Resist showers
• Real time geo location and status
• Ergonomic and breathable design
• Two SIZES fit for different people
MATERIAL
-Cage body: Polycarbonate with neoprene surface finishing
-Secure rings: Alloy Metal